#picklepioneers
Vegan Mushroom Stroganoff with a pickle twist!
Amy Miatt, Sheffield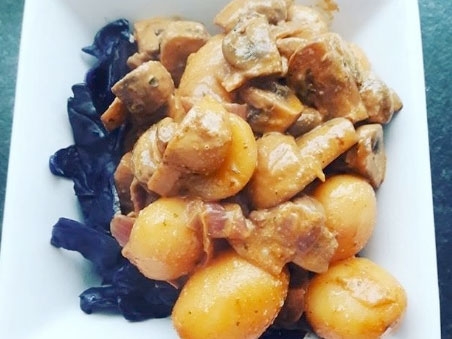 Vegan mushroom strogonaff and sweet red pickled cabbage. The sauce is made dairy free cream, paprika and spices and then I use a spoonful of branston to give it a bit of tangy sweetness! Everyone loves this recipe and always asks what the secret tangy aftertaste is!