#picklepioneers
Dim Sum Ploughman's
Davina, Wymondham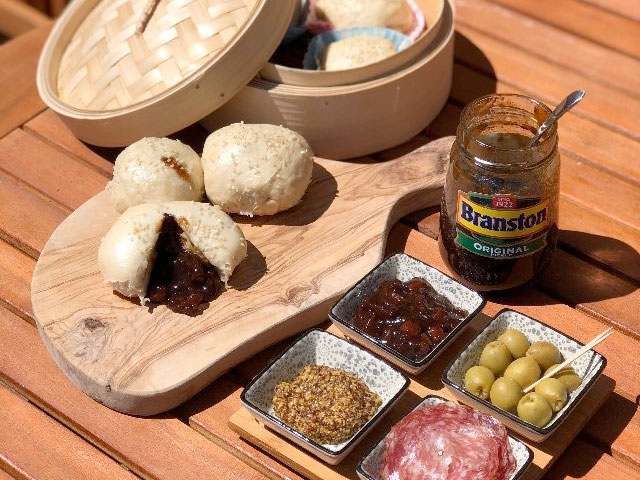 My take on a Ploughman's, with steamed milk buns!
250g self raising flour
200ml skimmed milk
Pinch of salt.
Combine in a processor. Divide into 8 balls and flatten.
Fill each with a spoon of Branston, and a chunk of cheddar. Seal up and place in a bamboo steamer.
Steam for 12 minutes, and serve with sides.