#picklepioneers
Pan Fried Duck Breast with Branston Glaze
Tim, Blagdon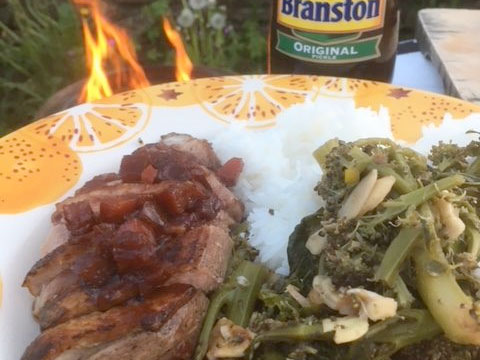 Score the skin of the duck breast and fry, we did ours on an open fire, skin side down until crispy, turn over and cook until your liking. Remove from pan and rest.
Deglaze the pan with one tbsp of Branston two tbsp of Red Wine Vinegar and two tbsp of Red Wine.
Slice your duck and pour over the glaze.