Meet the Cheeses
Lancashire
Our proud Lancashire Lass
Like her pals, Cheshire and Wensleydale, she literally can't hold herself together when she spots a glorious dollop of Branston. The excitement shakes her like an earthquake; she goes weak at the knees and crumbles into a heap.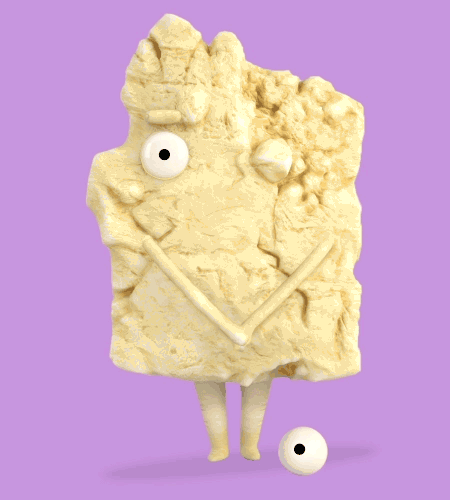 Smell-o-meter
Lancashire is a very young cheese, so she doesn't have much of a pong at all.
Texture
She can only be one thing – incredibly crumbly.
My Favourite Branston
Nothing satisfies Lancashire more than being squished into a cob (a crusty bun) with Branston Original Pickle. The two become one, as the crumbs and chunks deliciously mingle together.
What grates me
Loosing both eyes at once, and not being able to look for them.