Meet the Cheeses
Stilton
The mad one from the Midlands
Stilton has a powerful aroma and punchy taste. There's no doubting that he's delicious – but he's certainly not for the fainthearted. Oh, and a word of warning… don't be downwind when he spots a jar of Branston. He lets off a stinky whiff when he's excited!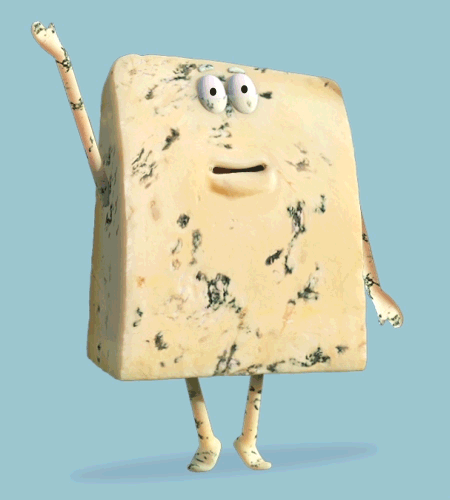 Smell-o-meter
This guy is terrible at hide and seek. You can smell him a mile off.
Texture
He's super creamy, and melts and crumbles easily.
My Favourite Branston
Stilton knows he's a strong, stinky cheese – and not to everyone's taste. But he also knows how to win hearts (and taste buds): by cloaking himself in a sweet layer of Branston Caramelised Onion Chutney.
What grates me
Being upstaged by an even pongier cheese. Is that even possible?!