Check out the
Pickle Pioneers
#picklepioneers
Pickle Pioneers
Cook With Branston
Welcome to the world of pickle pioneers. We're showcasing great recipes from up and down the country who just love our pickle. Find all your family favourites, including cottage pie, spaghetti bolognese recipes and more.

Glorify
the Cottage Pie
Discover Lisa's twist on a classic cottage pie recipe!
See the recipe

Upgrade
the Marinade
Try a tangy new marinade with Dan's kickin' chicken recipe!
See the recipe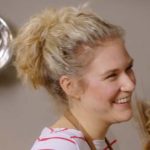 Amaze
the Bolognese
Experience a mouthwatering difference to your usual spaghetti bolognese with Helen's sweet 'n' tangy recipe!
See the recipe