Cheese & Pickle
Bean Burger
Cheese & Pickle Bean Burger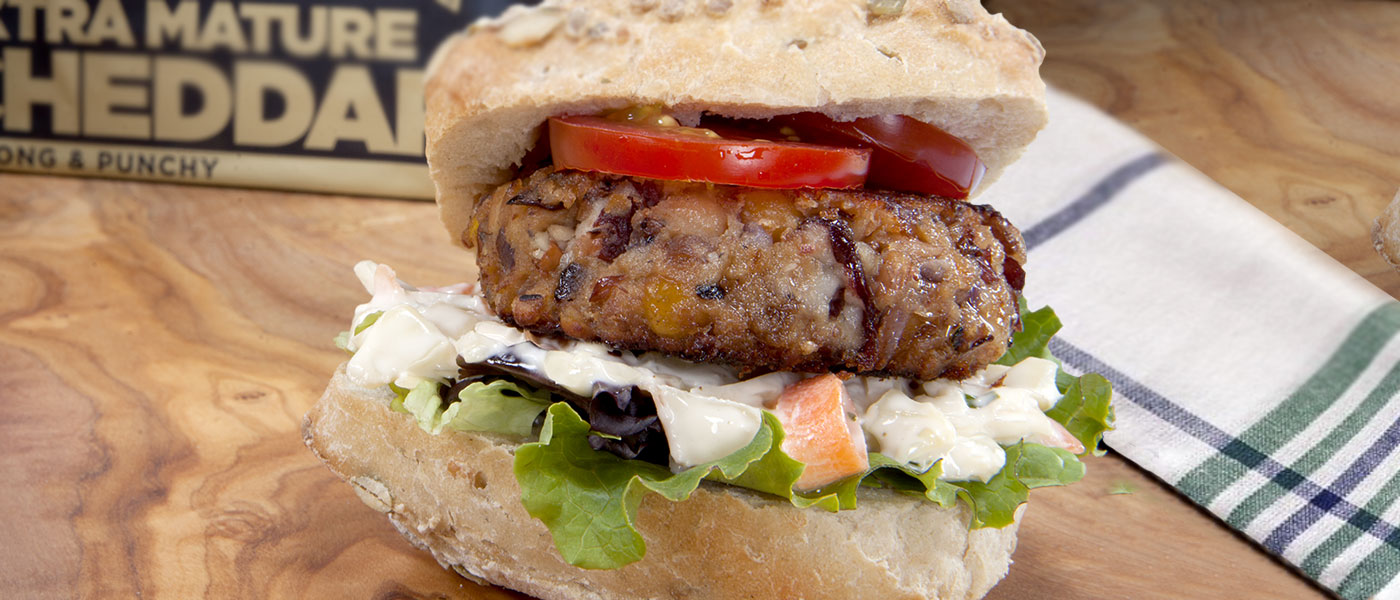 Stack this brilliant burger with salad, tomato, plenty of coleslaw and enjoy!
Ingredients
2 tbsp oil
1 small red onion, finely chopped
1 x 400g can mixed beans, drained
50g fresh breadcrumbs
1 small egg, beaten
Seasoning
50g Pilgrims Extra Mature Cheddar, grated
1 tbsp Branston Small Chunk Pickle
1 tbsp plain flour
4 seeded rolls, lettuce, coleslaw and tomatoes
Method
Fry onion in half of the oil until golden brown.
Tip beans into a large bowl with the onion and mash!
Add breadcrumbs, egg, seasoning, cheese and pickle and mix.
Divide the mixture into 4. Shape and flour burgers then chill!
Heat the remaining oil and fry the burgers for 5 minutes each side until golden brown.
Split rolls open, layer salad leaves on the base, top with coleslaw, the burger and slices of tomato and enjoy.
Watch our simple video recipe below