Tuna Melt Toastie with Branston Spicy Tomato Relish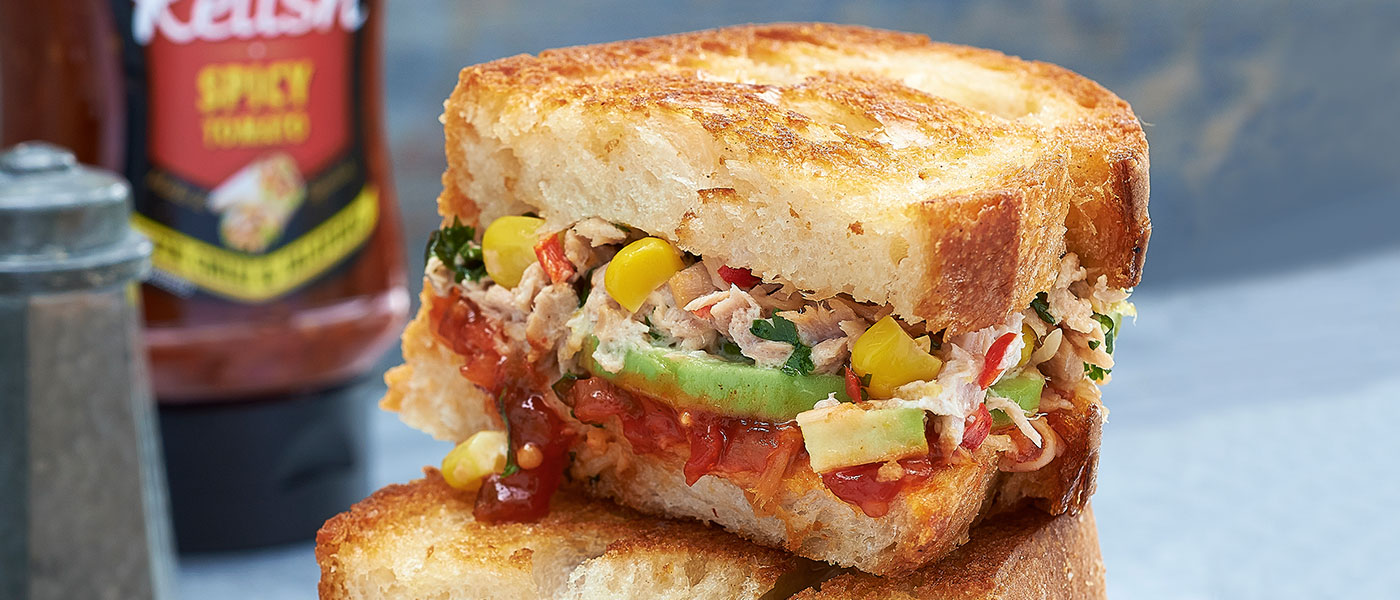 Get your recipes singing and your tummy rumbling with a nice big dollop or squeeze of Branston.
Ingredients
1tbsp mayonnaise
1tbsp soured cream
2tbsp tinned sweet corn
1 red chilli deseeded and finely chopped
zest of a lemon
1tbsp chopped Coriander
salt and pepper
150g tinned tuna, drained
4 slices of sour dough bread
½ ripe avocado cut & sliced
50g grated Swiss cheese
20g grated Parmesan
3tbsp Branston Spicy Tomato Relish
2tbsp butter for frying
Method
Pre heat oven to 180C/Gas 4.
In a bowl, mix the mayonnaise, soured cream, sweet corn, chilli, zest, coriander and season. Carefully fold in the tuna. Set to one side.
Spread two of the bread slices with the tuna mix, then top with avocado slices, and the cheeses.
Spread the remaining 2 slices with the Relish. Close sandwiches together.
In a heavy based saucepan heat the butter on a medium heat till starting to foam. Add the sandwiches and cook for 2-3 minutes, flip over and transfer the pan to the oven for 4 minutes melting the cheese inside.
Cut and Serve
Tip
For a milder toastie the kids can enjoy, substitute Spicy Tomato Relish for Tomato and Red Pepper Relish and omit the chilli.