Halloumi Bean Burger
with Spicy Slaw
Halloumi Bean Burger with Spicy Slaw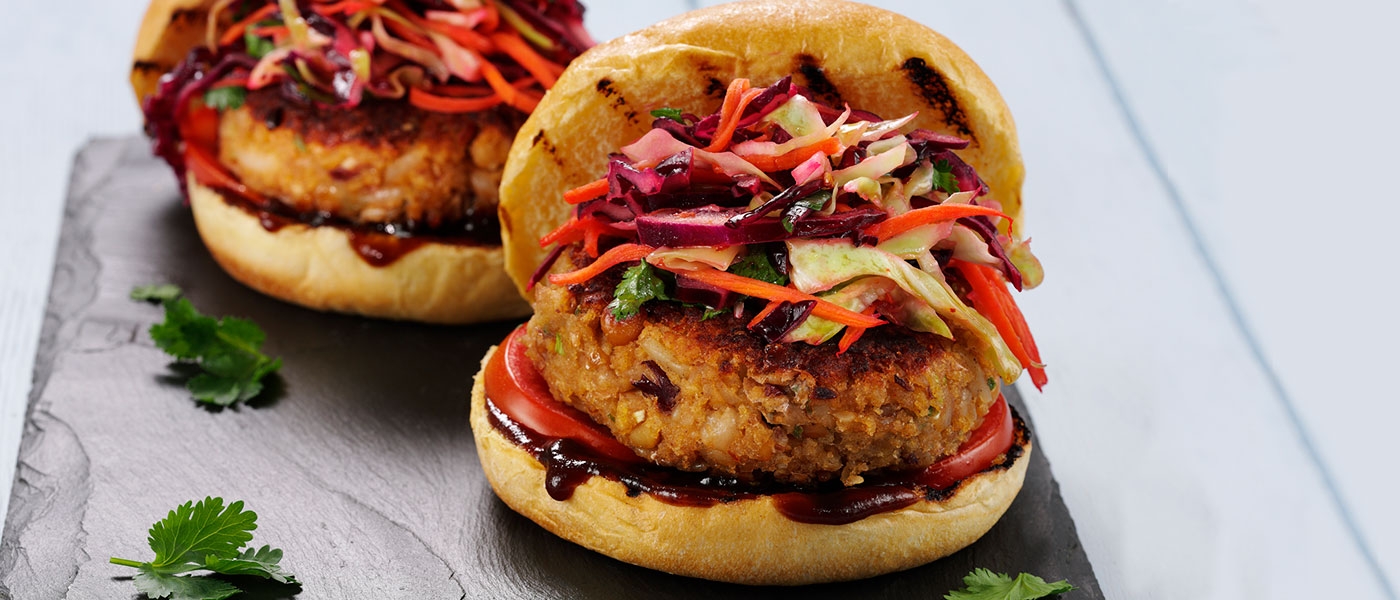 Get your recipes singing and your tummy rumbling with a nice big dollop or squeeze of Branston.
Ingredients
For the burger
400g can mixed beans, drained and rinsed well
1 spring onion, finely chopped
50g dry white breadcrumbs
1 egg, beaten
150g reduced-fat halloumi, grated
1 pinch chilli flakes
4tbsp Branston Smooth Pickle
1tbsp sunflower oil
For the slaw
Zest and juice of 1 lime
1tbsp sunflower oil
½tsp chilli flakes or 1 red chilli, finely chopped
3tbsp chopped coriander
100g each of red and green cabbage, shredded
1 carrot, grated or shredded
Tomatoes, sliced (optional)
To serve
4 brioche rolls, toasted
Extra Branston Smooth Pickle
Method
In a large bowl, mash the beans until well crushed. Add the remaining ingredients except the oil and season with lots of black pepper. Chill for 15 minutes before forming into four patties.
Heat the oil in a large non- stick frying pan over a medium heat. Add the burgers and cook for 4-5 minutes per side until deep golden.
Meanwhile, mix all the slaw ingredients together and season. Set aside.
To serve, top the bun bases with some slaw and the tomato slices if using, add a burger and extra Branston Smooth Pickle, and top with the bun lid.