Cider & Fennel
Pulled Pork
Cider & Fennel Braised Pulled Pork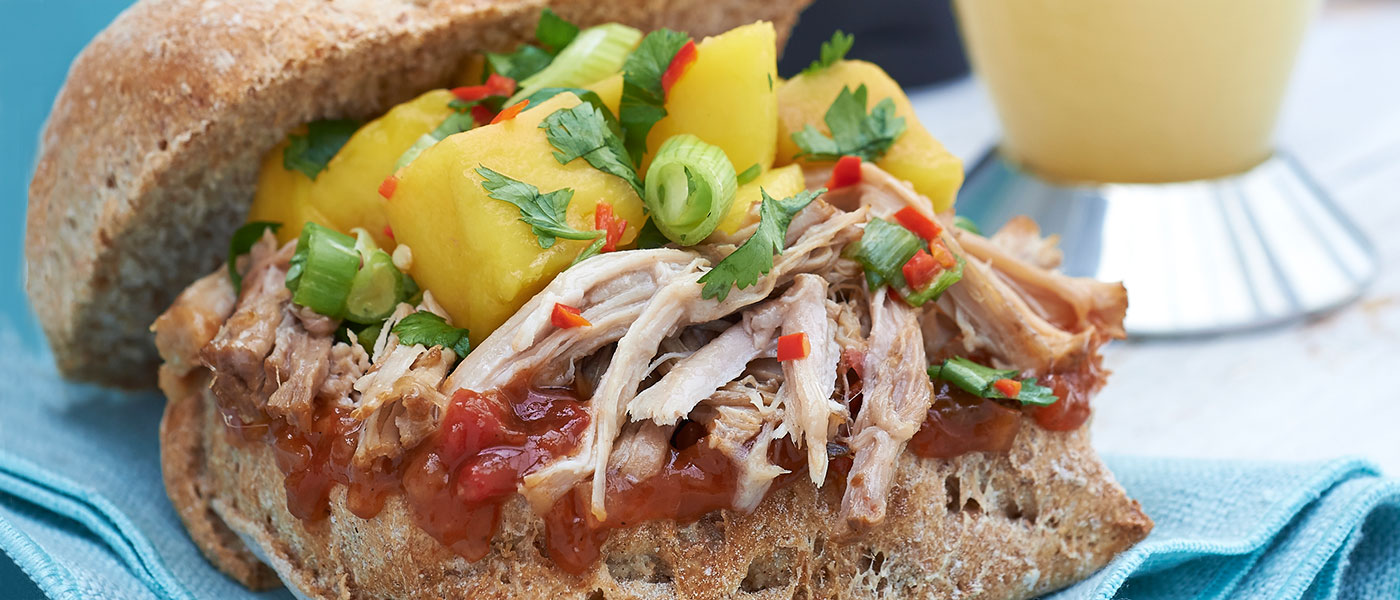 Get your recipes singing and your tummy rumbling with a nice big dollop or squeeze of Branston.
Ingredients
600g pork belly
2tbsp fennel seeds, crushed
salt & pepper
oil for frying
bottle of cider (around 350ml) or stock
For the salsa
1 ripe mango, cut into 2cm chunks
2 spring onions, thinly sliced
1 red chilli, finely diced (seeds in if you like the heat)
juice of a lime
juice of ½ an orange
1tbsp cider vinegar
1tbsp roughly chopped coriander
salt & pepper
To serve
4 x crusty rolls
Branston Sweet Chilli Flavoured Pickle
Method
Preheat the oven to 125C/Gas ¼.
Rub the pork with crushed fennel and season. In a small heavy based saucepan heat some oil and seal off the pork on all sides, pour in the cider, bring to a simmer, cover and transfer to the oven.
Cook for around 2 and a half to 3 hours or until tender and nearly falling apart.
Meanwhile, in a clean bowl carefully mix the salsa ingredients together. Marinate for 1 hour.
Carefully transfer the pork to a bowl, allow to rest for 10 minutes, then with 2 forks pull the pork. Place to one side until needed.
Warm the crusty rolls through a hot oven to heat up.
On a board, cut the rolls in half, layer with the relish, the pork, the salsa and close the roll. Serve.