Baked Apples
with Branston Pickle
Savoury Baked Apples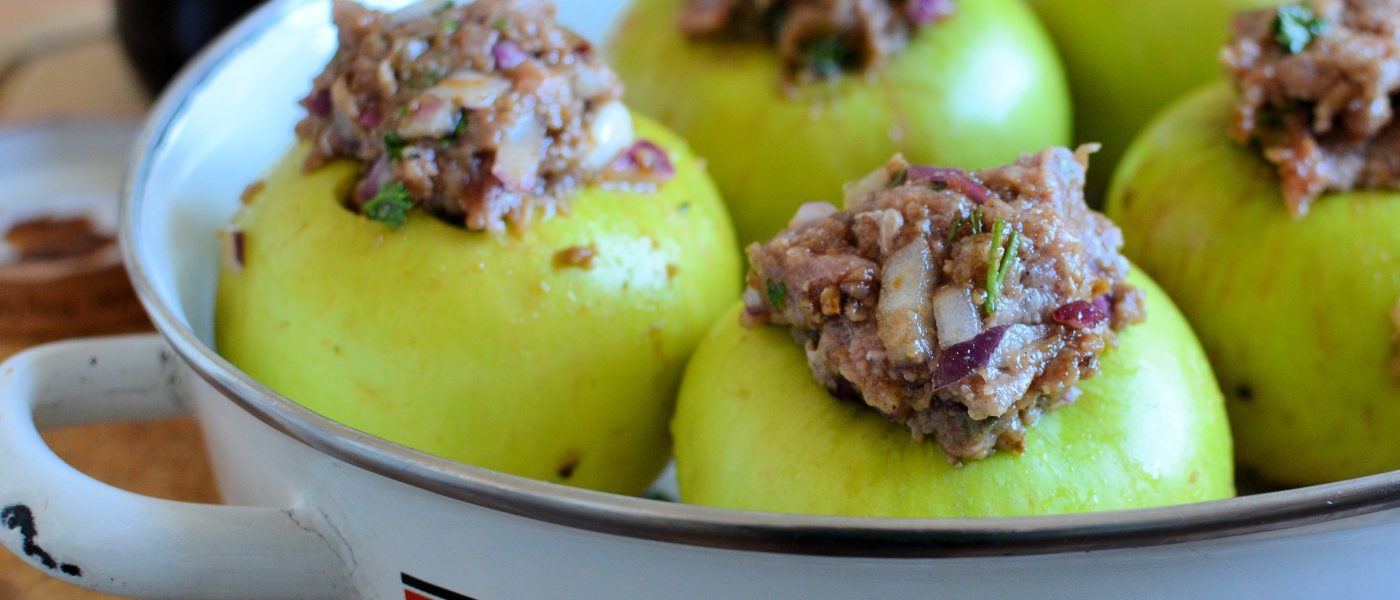 Perk up your Sunday Lunch with these Baked Savoury Apples with Branston, created by blogger Lavander & Lovage.
Ingredients
6 cooking apples (such as Bramley apples)
6 high meat content pork sausages (skinned) (about 450g)
2 heaped tablespoons Branston Smooth Pickle
1 tablespoon chopped fresh parsley leaves
1/2 red onion (peeled and finely diced)
Salt and pepper to taste
Butter
Method
Core the apples with an apple corer and make a hole big enough for the filling, I like to make a hole of at least 3cm to 4cm.
Mix the sausage meat, Branston Smooth Pickle, red onion and the chopped parsley together to make a stuffing - season to taste with salt and pepper.
Fill each hole with the sausage stuffing mixture, dot each apple with a little butter and then place the apples into a buttered oven dish or a roasting tray.
Add a little water to the dish to stop the juices burning and caramelising, and bake in a pre-heated oven 190C/375F/Gas 5 for 45 to 60 minutes. (Cooking time depends on the size of the apples)
Baste the apples regularly with the juices in the dish and add a little water if they dry out, or baste with the meat juices. Once they are cooked, gently take them out of the pan using a slotted spoon, loosely cover them with foil and set aside for 5 minutes before serving.
These savoury baked apples make a fabulous family supper dish when served with mashed potatoes and gravy, along with some extra Branston Smooth Pickle on the side.
NB: If there is any excess stuffing mixture left, then roll them into balls and bake for 30 minutes alongside the stuffed apples.