Three Pea Potato Salad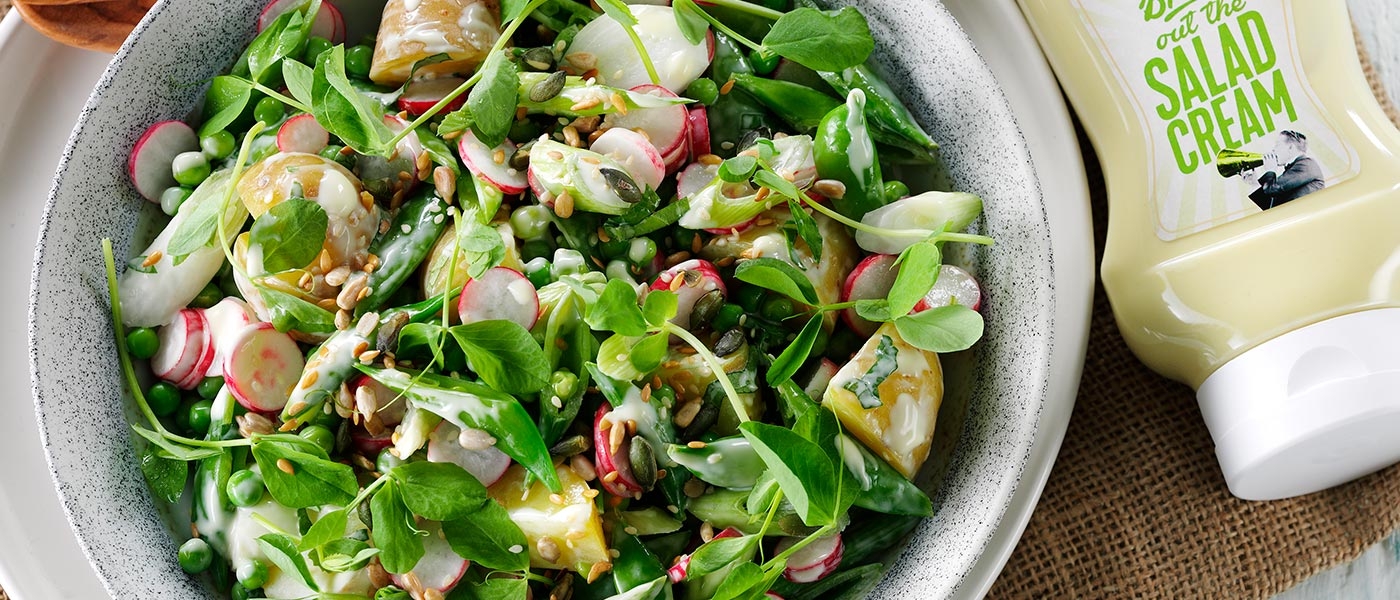 Get your recipes singing and your tummy rumbling with a nice big dollop or squeeze of Branston.
Ingredients
500g baby new potatoes, halved if larger than bite-sized
125g frozen petit pois
100g sugar snap peas, sliced
100g radishes, sliced
4 spring onions, sliced
Few sprigs mint or parsley, shredded
5 tbsp Branston Salad Cream
50g pea shoots
3 tbsp toasted mixed seeds (optional)
Method
Boil or steam the potatoes for 10-15 mins until tender. Add the petit pois for the final minute before draining and cooling in cold water. Drain well.
Mix the potatoes in a large bowl with the sugar snap peas, radishes, spring onions, parsley and the salad cream. Season well.
Fold through the pea shoots and scatter with the toasted seeds if preferred.
Serve!