Homemade Turkey Nachos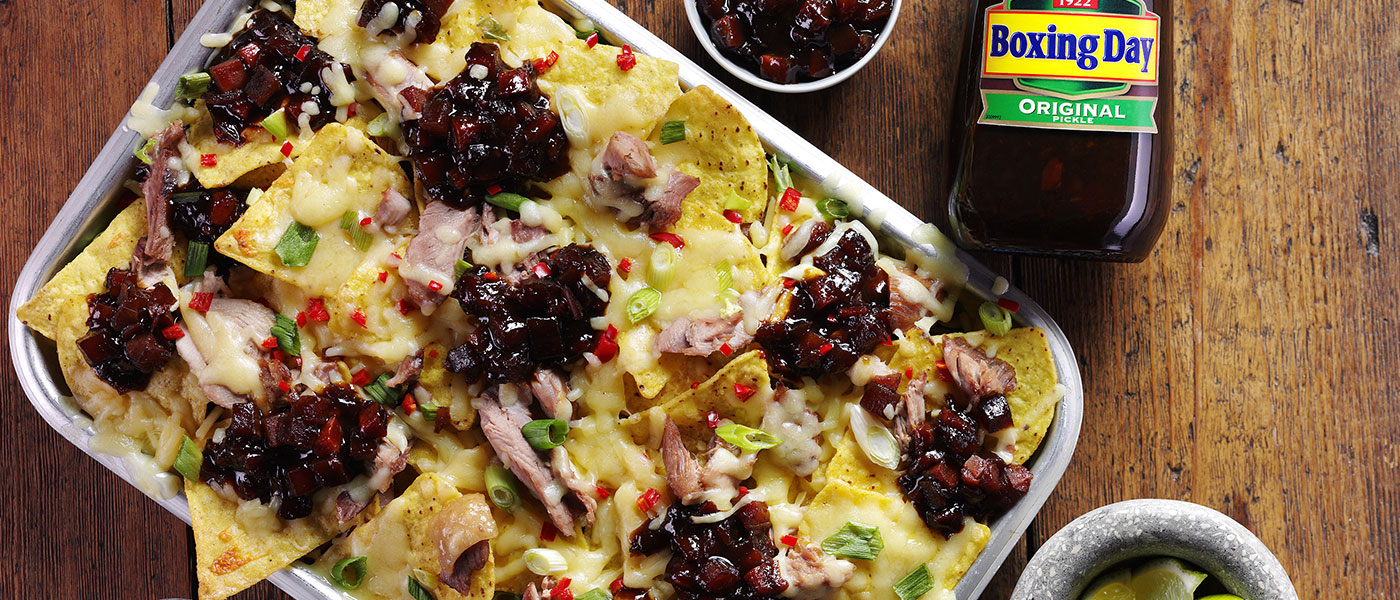 A great, easy recipe for Leftovers Day!
Ingredients
300g plain corn tortilla chips
450g leftover turkey, shredded
150g Branston pickle
200g cheddar cheese, grated (suggest Pilgrims Choice)
6 spring onions, finely sliced
1 red chilli, finely chopped
Small handful of coriander, to serve
Lime wedges, to serve
Guacamole, to serve
Method
1. In a large bowl, mix together the curry powder, Branston pickle and mayonnaise. Add the turkey and toss to coat the meat completely.
2. In a small bowl, mix the olive oil and lemon juice with a little seasoning.
3. Halve the cucumber lengthways and use a teaspoon to scoop out all the seeds. Chop into half moon slices.
4. Divide the watercress and cucumber between two plates. Dress with the olive oil and lemon juice mixture then top with the coronation turkey.
5. Finally, scatter with the almonds and serve with crusty bread.