Pickle Me Cheesy
Cocktail
Pickle Me Cheesy Cocktail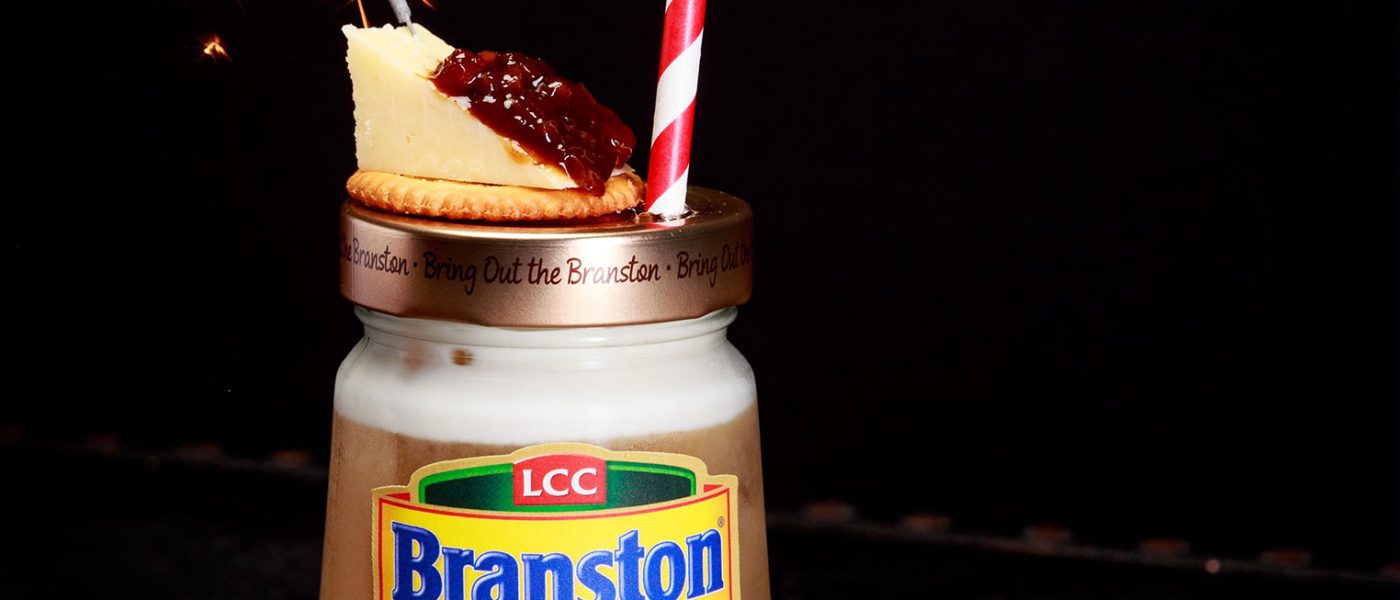 Pickle lovers; allow your taste buds to be treated! Branston turned 95 in 2017 and we celebrated in style. We partnered with London Cocktail Club (LCC) to create a limited edition Branston birthday cocktail. Crafted by London Cocktail Club's renowned founder and cocktail master, JJ Goodman, the Pickle Me Cheesy is a tantalising take on an apple sour with a zingy pickle twist.
Ingredients
1 spoon Branston Pickle Puree (blitzed in blender)
35ml Irish Whiskey
15ml Lemon Juice
15ml Sherry
25ml Cloudy Apple Juice
30ml Egg White
15ml Demerara Syrup
2 Dash Angostura Bitters
Method
Combine all ingredients in a cocktail shaker with cubed ice and shake hard for 30 seconds. Strain over fresh ice into an empty Branston Pickle jar and garnish with your favourite cheese and cracker combo topped with a dollop of Branston Pickle.
Ice: Cubed
Vessel: Branston Pickle jar with lid
Garnish: Ritz Cracker, Cheese, Branston Pickle