BLT Sandwich
with Sweet Chilli
BLT With Sweet Chilli Pickle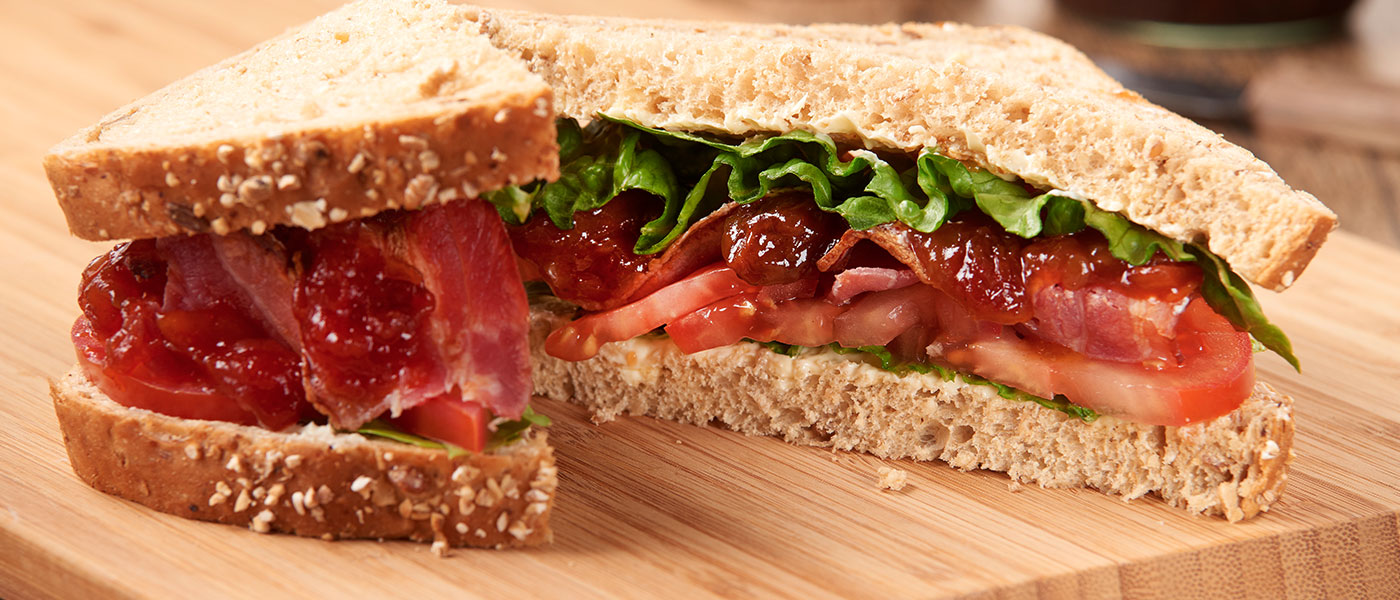 Get your recipes singing and your tummy rumbling with a nice big dollop or squeeze of Branston.
Ingredients
2 rashers smoked back bacon
2 slices farmhouse bread
4 leaves round lettuce
1 ripe tomato, sliced
1 tbsp Branston Sweet Chilli Pickle
Method
Preheat the grill to hot and place the bacon rashers flat out on a grill pan.
Grill for 2-3 mins on each side or until crispy.
Place one slice of bread on a serving plate, then top with two slices of lettuce and the slices of tomato.
Put the bacon rashers on top and then cover with the Branston Sweet Chilli Pickle.
Place the remaining lettuce on top, then top with the other slice of bread.
Cut in half and serve.