Cheese, Ham and Pickle
Sandwich
Cheese, Ham and Branston Pickle Sandwich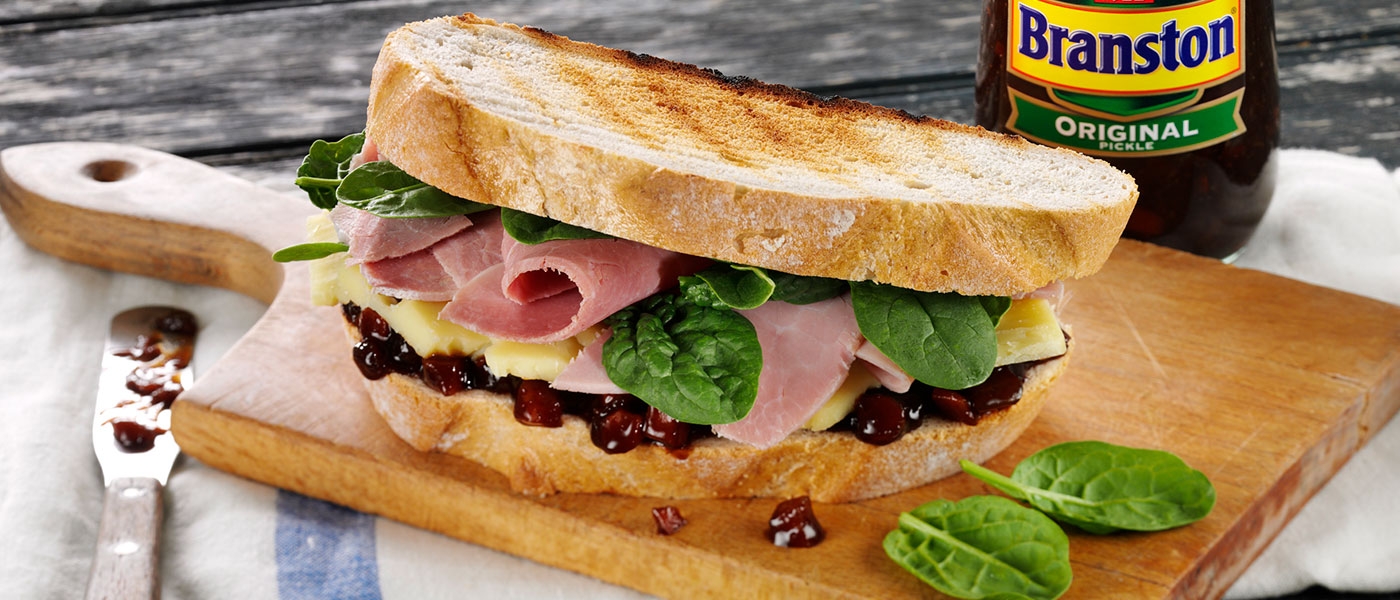 Get your recipes singing and your tummy rumbling with a nice big dollop or squeeze of Branston.
Ingredients
2 slices white farmhouse bread
5 thin slices mature cheddar cheese
3tbsp Branston Original Pickle
2 slices honey roast ham
1 handful spinach (optional)
Method
Cut two thick slices of the bread and lightly toast.
Spread the Branston Original Pickle over one of the slices of bread.
Place the slices of cheese on top of the pickle, and then add a layer of ham.
Add the spinach if using and place the other slice of bread on top.
Cut into half and serve.