Chorizo & Pepper
Sandwich
Chorizo, Pepper & Mediterranean Tomato Chutney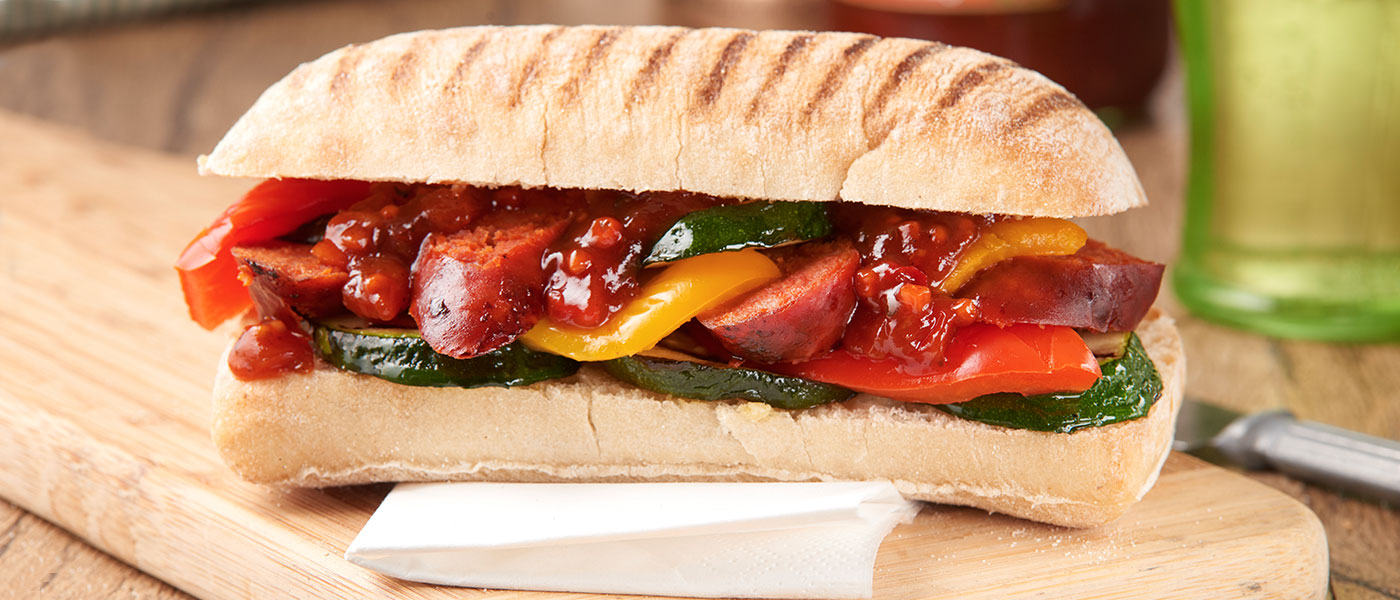 Get your recipes singing and your tummy rumbling with a nice big dollop or squeeze of Branston.
Ingredients
1 panini roll, halved lengthways
50g chorizo, sliced
1/3 courgette, sliced
1/2 red pepper, sliced
1/2 yellow pepper, sliced
2 tbsp Branston Mediterranean Tomato Chutney
Method
Preheat a griddle pan or grill to medium and toast the two halve of the panini roll on both sides for 1 min.
Transfer to a serving plate.
Add the chorizo slices, courgette and peppers to the griddle or grill tray and cook on each side for 2-3 mins, until charred.
Layer the chorizo, courgette and peppers on the bottom part of the panini and then top with the Branston Mediterranean Tomato Chutney.
Place the other panini half on top. Serve.