Posh Fish Finger Sandwich
Posh Fish Finger Sandwich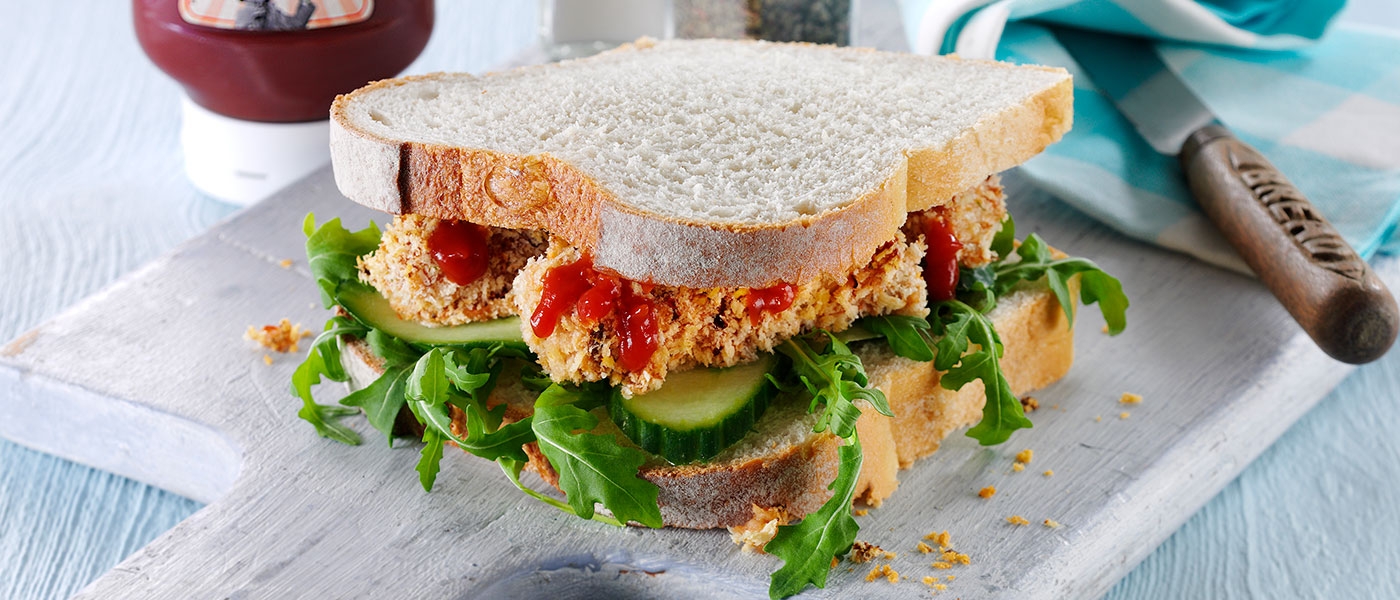 Get your recipes singing and your tummy rumbling with a nice big dollop or squeeze of Branston.
Ingredients
450g thick skinless and boneless white fish fillets, such as haddock or cod
3 tbsp Branston Tomato Ketchup, plus extra to serve
75g panko breadcrumbs
1 tsp chilli flakes
Zest of 2 limes
Spray oil
8 slices of crusty bread
50g baby rocket
Squeeze of lime juice
½ cucumber, peeled into ribbons
Method
Heat oven to mark 6/200C. Line a baking tray with baking parchment.
In a small bowl, mix the fish with the ketchup to coat. In a second bowl mix the breadcrumbs with the chilli flakes, lime zest and a good pinch of salt. Dip the fish fingers into the crumbs and turn to coat. Place on baking tray and repeat. For each fillet, spray parchment with oil and bake for 15-18 mins until deep golden and cooked through.
Meanwhile, top 4 slices of bread with the rocket, cucumber ribbons and a squeeze of lime juice. Cut fish into goujons, of 1.5 x 8cm each. Add the fish fingers, extra ketchup and the remaining bread slices.
Serve!