Ultimate Cheese & Ham
Toastie
Ultimate Cheese & Ham Toastie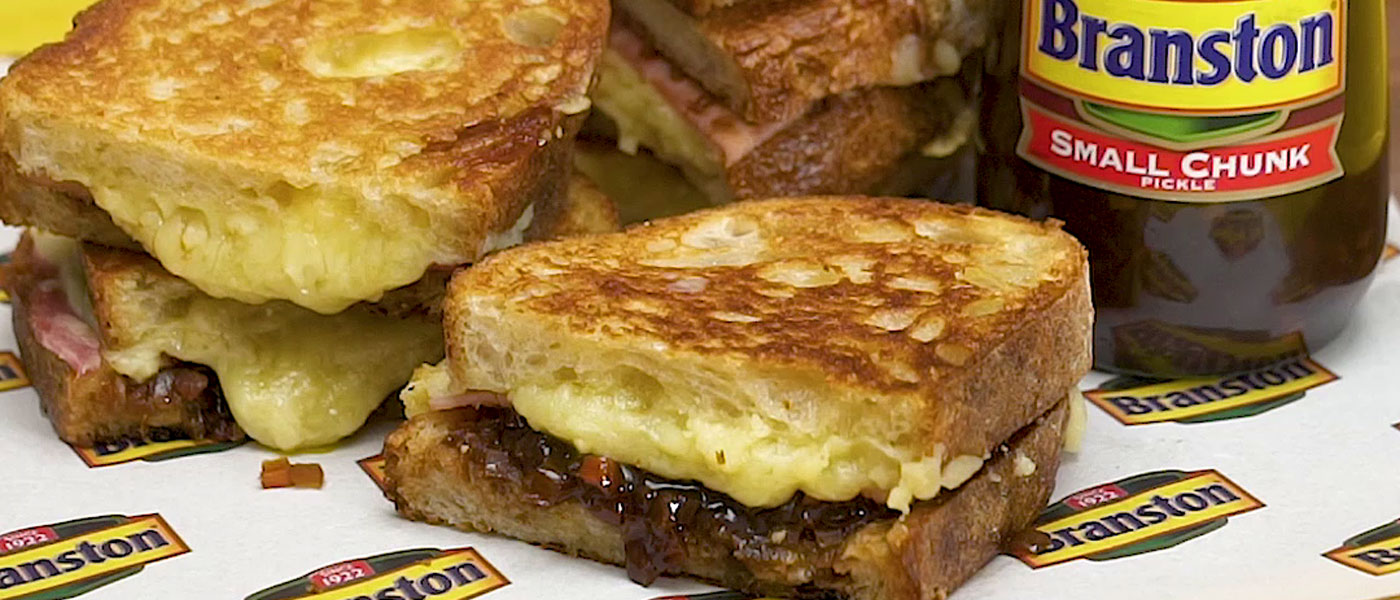 Get your recipes singing and your tummy rumbling with a nice big dollop or squeeze of Branston.
Ingredients
Two slices of thick cut sourdough
10g salted butter
1 tbsp Branston Small Chunk Pickle
75g cheddar, grated
2 slices smoked ham
40g grated parmesan
Method
Place the sourdough on a board and evenly spread the butter on one side of each slice, then flip over so the buttered side is facing down. Spread the Branston pickle evenly over each slice, then top one slice with the ham followed by the cheddar and the other slice so that the buttered side is facing up.
Set a skillet or pan to medium heat. Take half the parmesan and sprinkle it onto the top of the sandwich, pressing down so that the cheese sticks to the butter. Flip the sandwich and do the same on the other side.
Place the sandwich in the skillet and cook for 8-10 minutes flipping every two minutes, until crispy, golden and melted in the middle.
Watch our simple video recipe below